similar to cloud 8b we wanted to minsulate our [single-glazed] office, for working purposes on this occasion, and again: who wants to destroy/replace them beauties of windows, who wants to insulate the entire envelope of a building?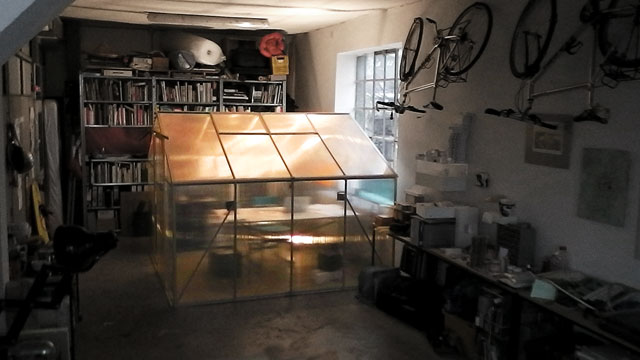 like many of our relatives in the mammal-division, shriveling-up in the cold season is the strategy we used here too: an off-the-rack flat-pack greenhouse becomes abused as a warming cell.
by letting it swallow the seriously dimensioned radiator you can easily achieve a 10 to 24°C in under 100 seconds!