vorentwurf für einen wintergarten an der würm/münchen-pasing
preliminary design for a conservatory on the river würm/münchen-pasing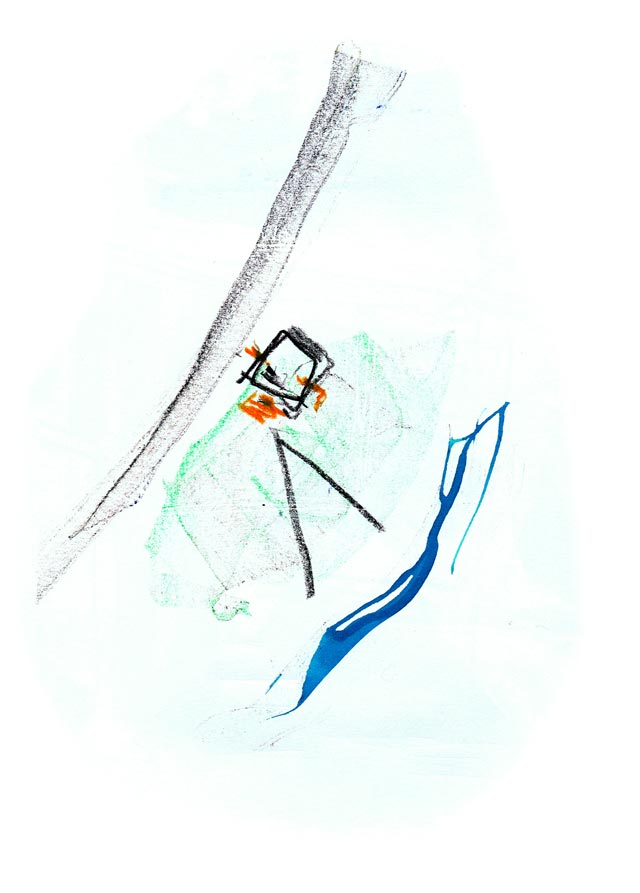 eine stark befahrene strasse im nördlichen westen, die schnell strömende würm im südlichen osten.
das ufer von der strasse weg um vielleicht 1,50 meter abfallend, und dem 1,75 m über strassen-niveau befindlichen küche soll ein durchlichtetes esszimmer vorgestellt werden.
a busy street to the north-west, the fast flowing river würm to the south-east. its riverbank sloping down from street level by about 1,50 m. a light-flooded dining-room was wanted outside of the kitchen, 1,75 m off street-level.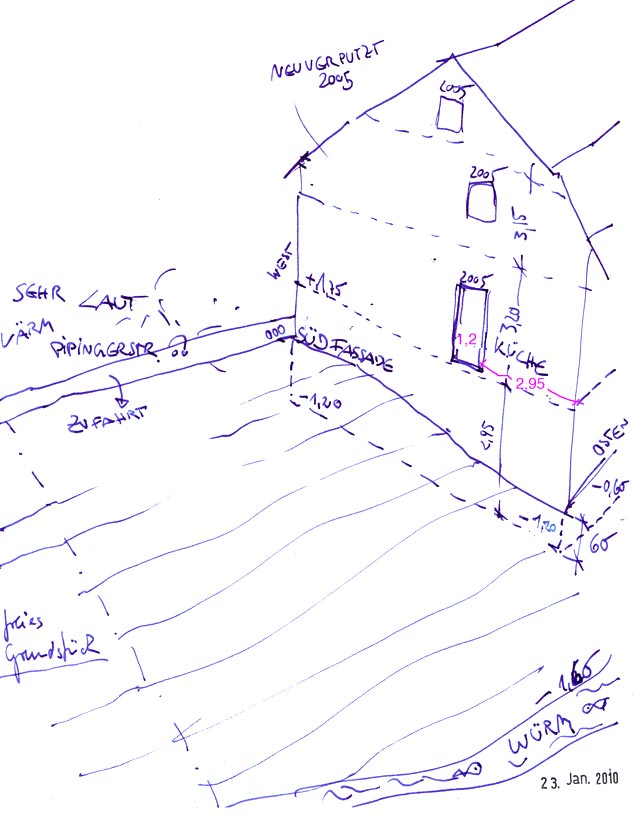 das konservatorium lagert sich nicht breit ans haus an, sondern riskiert ein etwas schlechteres a/v-verhältnis um dem garten zwischen ihm und der würm räumlich zu fassen sowie akkustisch abzudecken, …
the conservatory is not leaning broad in front of the house but defines and (noise-)protects the space between itself and the river würm even if it's risking a worse a/v-ratio.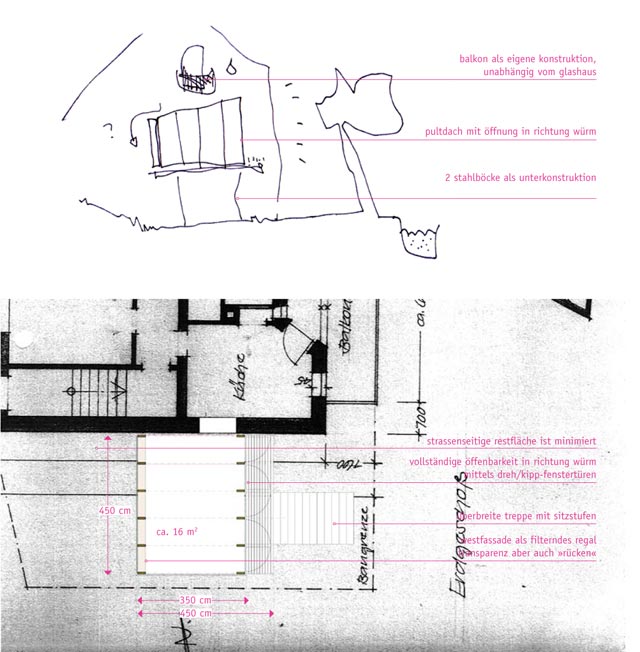 … und lässt die gesamte ostfassade sich öffnen (während die strassenfassade zu einem aussenseitig verglasten setzkastenartigen (bücher-)regal wird). auch das du mehr die würm und nicht die strasse nur hörst, wenn du bein sommerabendlichen bier auf der breiten treppe sitzend …
it allows the opening of the complete eastern façade (whilst the street-facing wall has become a externally glazed (book-)shelf). and it's the river würm you're hearing, not only the street, when you are investigatively starring into the würm-accompanying bruschwood sitting on the wide steps together with your summer-evening-beer…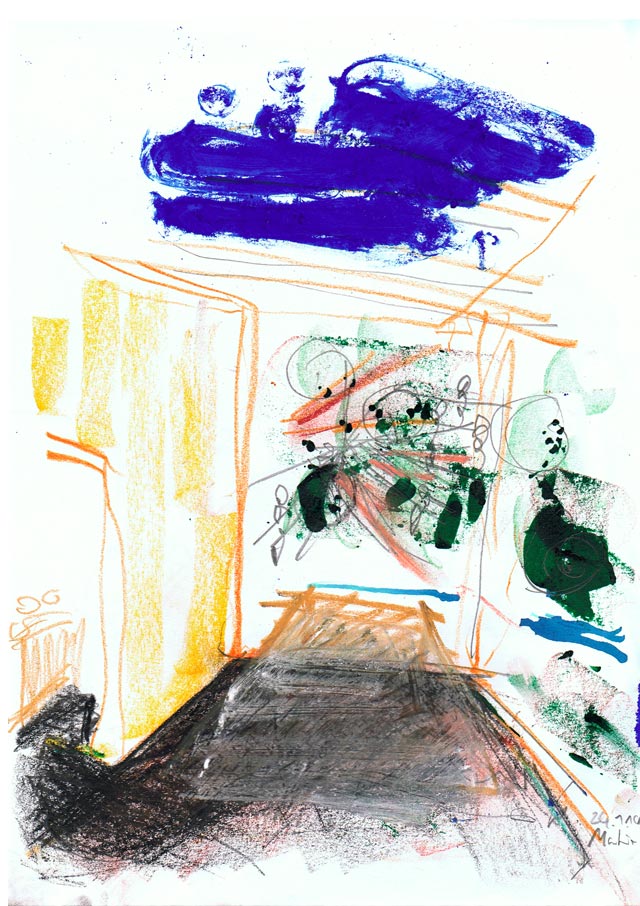 … deine blicke das dichte würmunterholz durchforsten lässt.