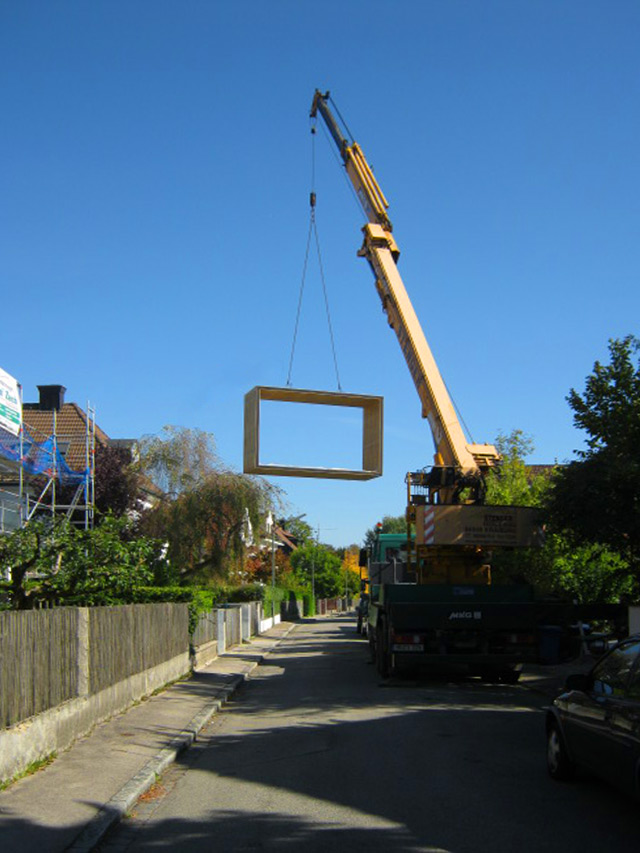 gegenstand
die ag beabsichtigen an ihr bestehendes wohngebäude einen ungedämmten windfang anzuhängen.
die konstruktion des korpus soll in wasserfest verleimtem furnierschichtholz ausgeführt werden.
die konstruktion ist gleichzeitig die bewitterte außenfassade.
ein leichtes dach schützt vor direkter bewitterung des korpus.
die glas-fassade besteht aus einem feststehenden und einem schiebeelement.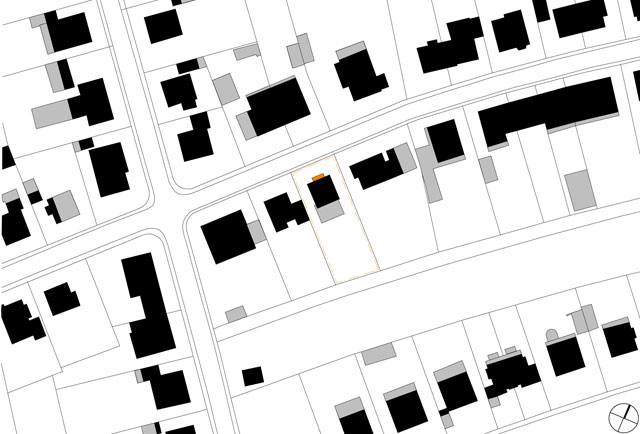 ort
das bv befindet sich in 81477 münchen, obersendling-thalkirchen
bestand
zweigeschossiger mauerwerksbau
baujahr ca. 1935, verputzt
sockel beton, verputzt
im zuge der energetischen sanierung des kellers erhält der sockel eine außendämmung
dimension
außenmaße korpus, ca. 3,70 m x 1,40 m x 2,40 m [lxbxh]

material
kerto-Q 04/16, 90 mm, kesseldruckimprägmiert
ausgewähltes furnier; beidseitig geschliffen
development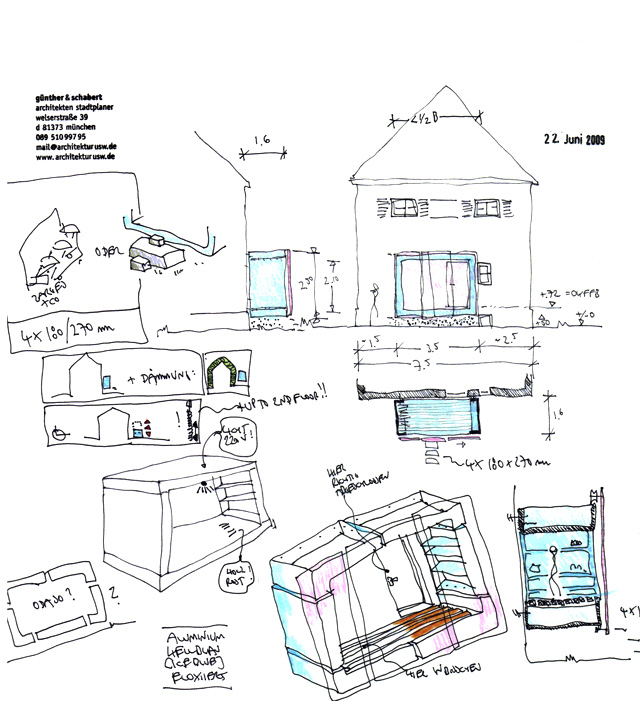 in the early stage of development, we intended to create a semi-monocoque construction in welded aluminium, integrating shelfing, lighting, the sliding-door track system etc.
the construction does not have any foundation, it is to be constructed as a stiff box, invisibly suspended from its host.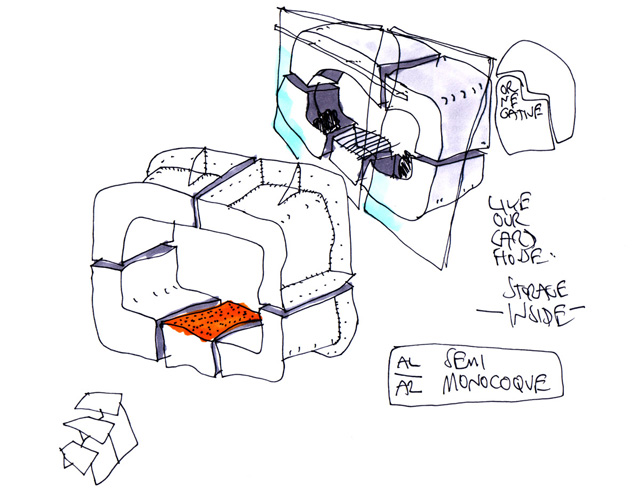 due to approvement issues with aluminium as load-bearing material, and the budget-exceeding costs of this process, the design was continued in wood.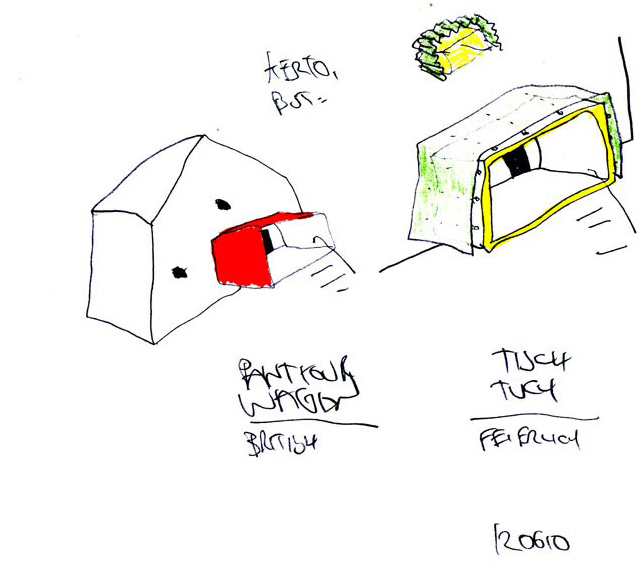 the set of stairs is standing independently in front of this completely foundationless structure.

it was delivered prefabricated in one piece & in one hour, only requiering for a little preparation upfront and the attachment of the sliding elements consecutively.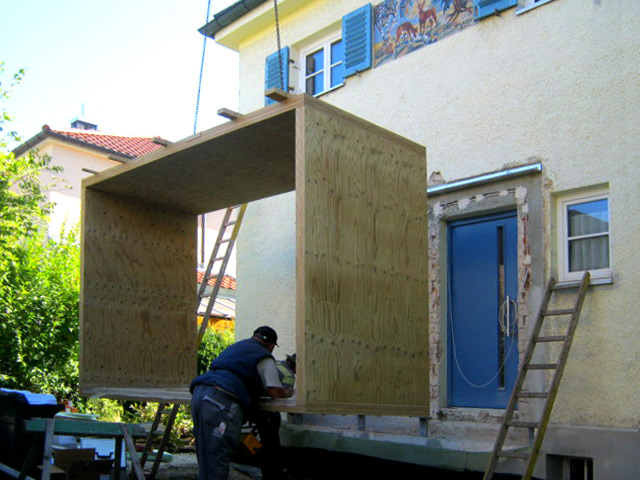 even though the material would have allowed for a completely unprotected fully horizontal roof, we added in agreement with the client a light and replaceable pitched roof.
Korpus
Kerto Q 04/16 d=100mm; kesseldruckimprägniert, ausgewähltes Furnier, beidseitig geschliffen
Verbindung Holz-Holz
Appeldübel (Einlassdübel) d=65 mm; 4 Simplexverbinder M12, l=ca. 200 mm
Verbindung Holz-Mauerwerk
oben: lineare Aufhängung: L-Winkel, 120/80/10 mm, 16x Hilti hit HY 70, Klebeverfahren, Gewindestange M12 Edelstahl
unten: 4x Stahlwinkel, Sonderanfertigung, verzinkt
Glaselemente
ESG 10 mm rahmenlos
tragwerk: andreas wild, münchen
holzbau: stenger holzbau, kraiburg