experimental  six-week studio project with 85 first semester students of architecture inspired by cedric prize's task force strategy [diploma school aa, 1982] to follow-up on some of the lekgotla's [uct, 2016] demands.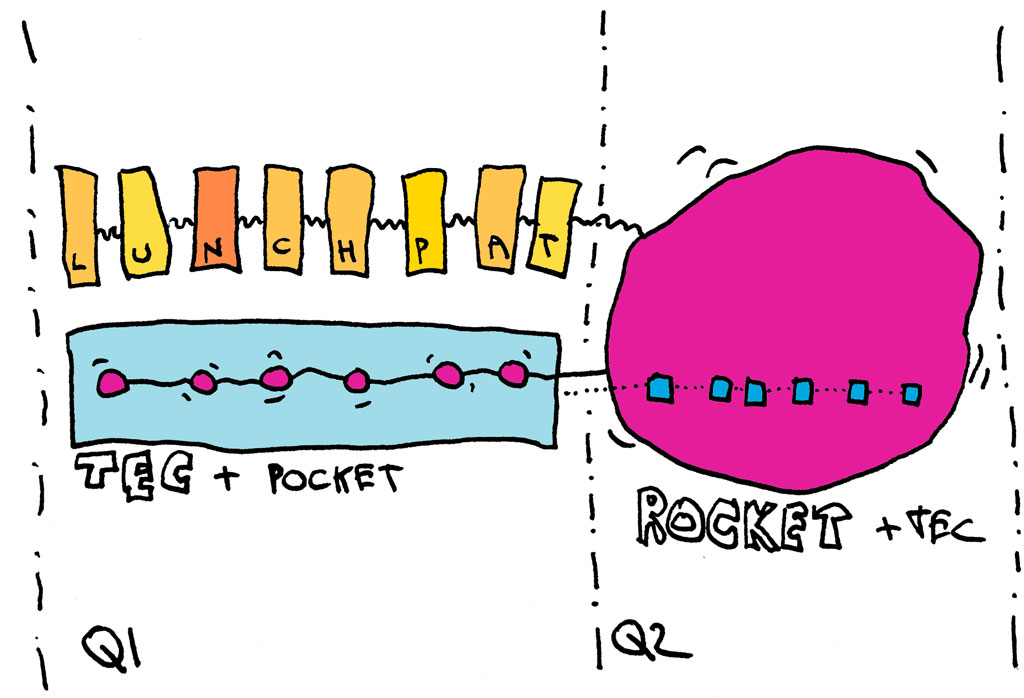 after a more prescriptive very 1st quarter of studio design the second quarter was about un-choreographed/-directed concept development in full supportive integration with the technology course
week -05
participants to publicly state their intrests on a unitag to be posted on the universe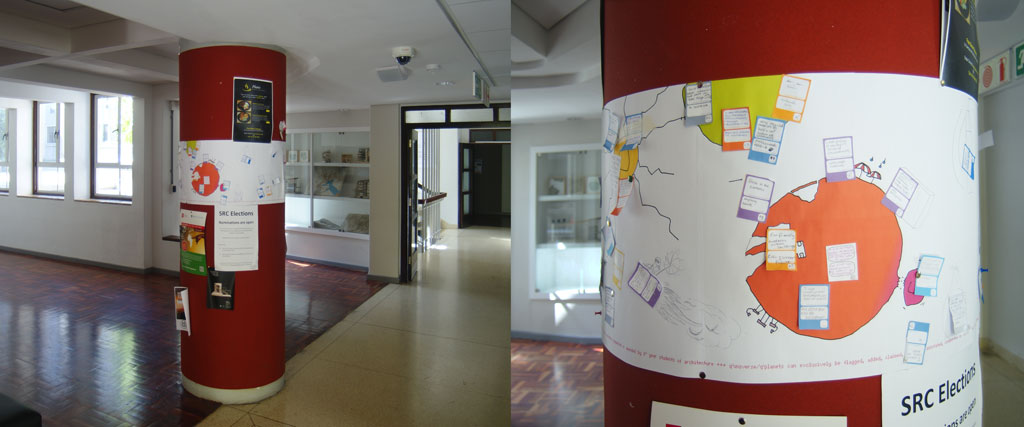 week -04
participants to start creating teams based on pinboard-position


week -01
contracts are signed from both sides
week 00
off we go…
+ + + + + + + + +
the brief
01 carteblanche
permission to do something in any* way you choose to do it. *ok, almost any.
02 carteblanche
we're on the road to nowhere/come on inside
[road to nowhere, talking heads/david byrne] 03 carteblanche
so burn all your bridges/leave your whole life behind
you can do what you want to do/'cause your strong in your mind
[home is where you're happy, charles manson] 04 carteblanche
freedom of choice/is what you got
freedom from choice/is what you want
[freedom of choice, devo/mark mothersbaugh, david casale] 05 carteblanche
integrated studio & tech q2 project with contracted selfdefined and -developed subjects and outcomes.
06 intent
to decolonise what we are taught and the way we are taught. (…) [lekgotla] 07 intent
allow for a broad diversity of personal spatial projects and inputs to provoke involvement, request questions and exchange and discuss diverse social/cultural/technical knowledge.
08 content
bold and radical social, ecological non-anthropocentric spatial utopian concepts are as strongly encouraged as perverted dystopiae. all their brave construction attempts & sexy but risky material inventions are warmly welcomed to fail with grace.
09 method
the spoon stays in the canteen, that vampiristic straw becomes tool of the quarter: staff is available at all designated studio & tech timeslots to provide feeds requested by you.
10 teams
teams of two, three or four students.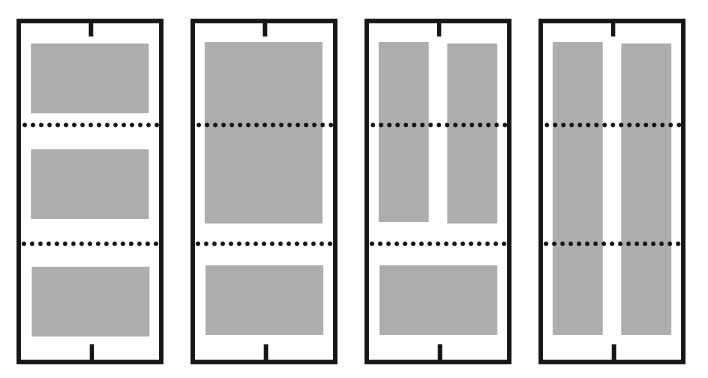 it goes without saying, that mirrored team-ups are approvable as well. fullboardteams on special request.
11 contract
produce a contract of the proposed subject, its scale of operation, expected outcomes, motivation and intention as well as its teammembers and presentation format. discuss draft(s) of contract with selected staff. submit signed contract before deadline.
12 outcomes
all subject to discussion except for a non-negotiable documentation of not less than 2 (two) doublepages. layout according to .indd template.
13 assessment
based on the contracted proposed targets in the disciplines studio and technology.
14 forward, forward!
instantaneous response to a particular problem is too slow. architecture must concern itself continually with the socially beneficial distortion of the environment.
like medicine it must move from the curative to the preventive. architecture should have little to do with problem solving – rather it should create desirable conditions and opportunities hitherto thought impossible.
[cedric price, the square book, academy press 2003]
+ + + + + + + + + + + +
stay tuned for the superamazing results… coming soon