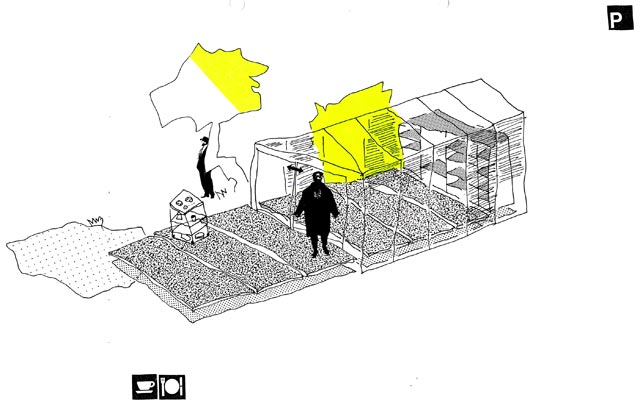 we built this little weekend cottage almost on the day 20 years ago. it was used intensively, 20 summers and 20 winters.
it saw a wood-burning stove been built into itself, it saw heavy hail, it saw warm evenings and nikolaus celebrations.
and now, after these two wonderful decades, it's owners decided to spend the weekends elsewhere, and returned the leased piece of land.
our little heroe here, the cottage, was dismatled this saturday by three guys in under three hours, and should find itself now on its way to its second life. they say its heading east-south-east, to be re-erected on some meadow on some mound with some view.
this might be, what Werner Sobek's is talking about: Architecture Isn't Here to Stay – Toward a Reversibility of Construction.
we sure waved it goodbye on the way to its next life.