something in the 1st floor bathroom of a 1860s chapelfieldian terrace seems to have had some leak – one day it all went down to ground floor. the collapsed extension was replaced by a single-storey annex, kitchen & bathroom, in the early 1980s.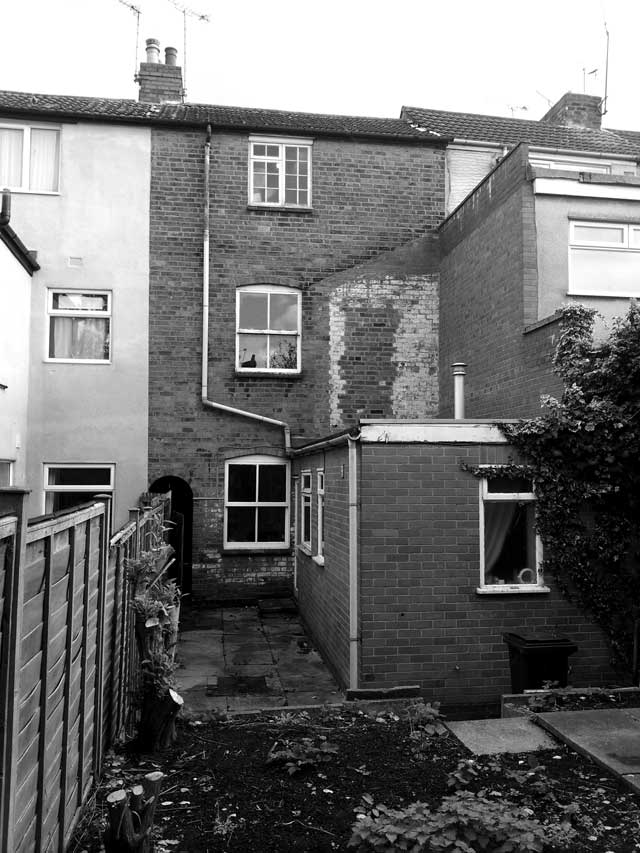 the situation as seen from the garden (photo: alexandra ribeiro)
with the task to
_add a new 1st floor bathroom
_expand the kitchen in ground floor
_create a roof-top-terrace on 2nd floor
we devellopped three alternatives for this wonderful, largely unspoiled example of a coventrian dwelling, part of the watchmakers quarter:
top-up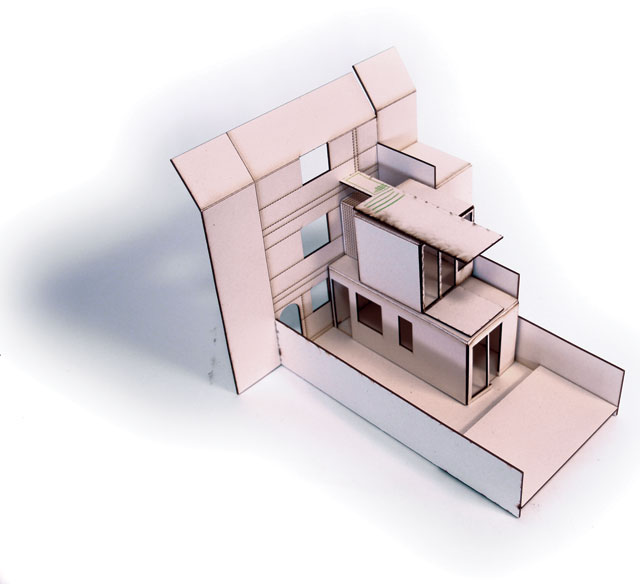 kitchen window replaced by double-door; solar-deck on 2nd floor (model from laser-cut finish wood pulp board)
keeps the existing but cleared-out and cleaned-up ground-floor structure as plynth for the 1st floor bathroom in a rather pragmatic, build-on approach.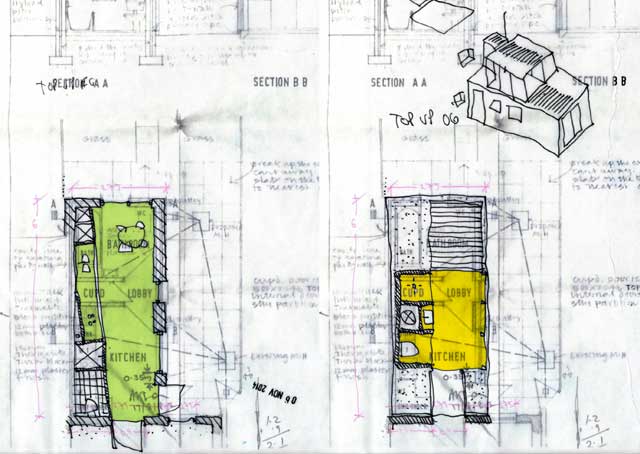 left: ground floor with kitchen & wc; right: bathcube with sun-deck
deep space thirty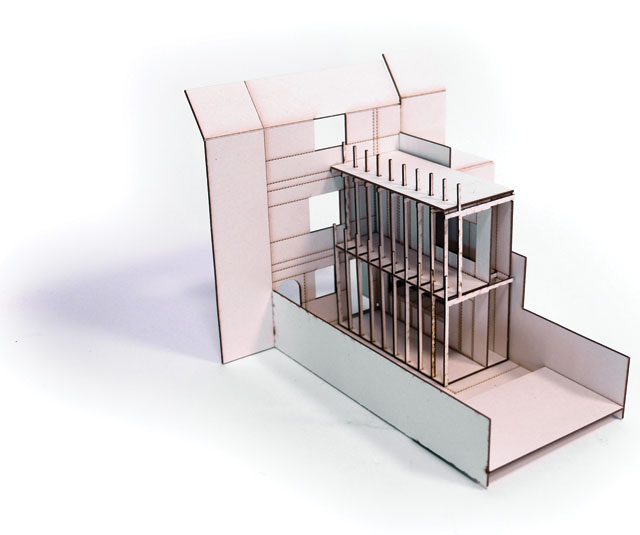 prefabricated wooden frame-construction; proportions to recall workshop windows
really enjoys the long-and-narrow typology of the terraced house by further slimming down the width of the new-built add-on it furthermore adapts the organisation of the house, the narrow serving space slice aligned to the served space.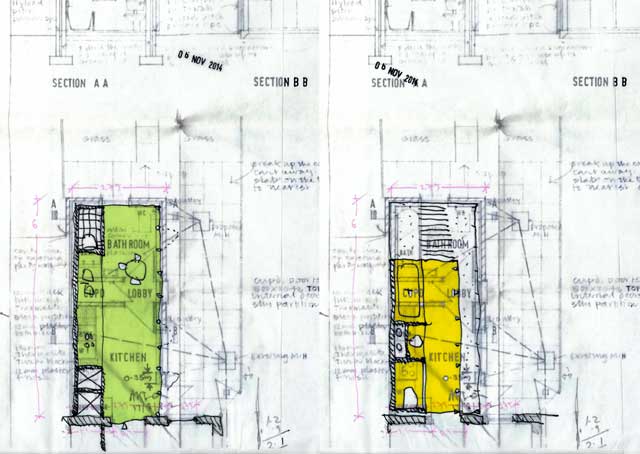 left: ground floor with kitchen & wc; right: bathroom with sun-deck
the plug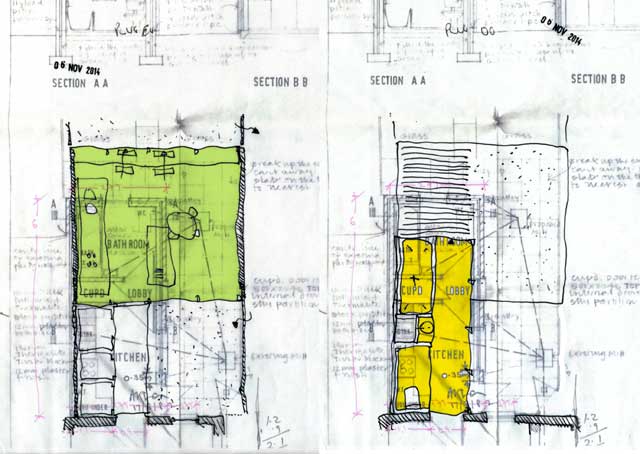 left: ground floor with kitchen & storage; right: bathroom with sun-deck
as antipode to the conventional approach represented by deep space thirty, the plug comes in full-width, cutting-off a li'l yard of the garden, allows for bi-directional natural light and three-dimensional floor.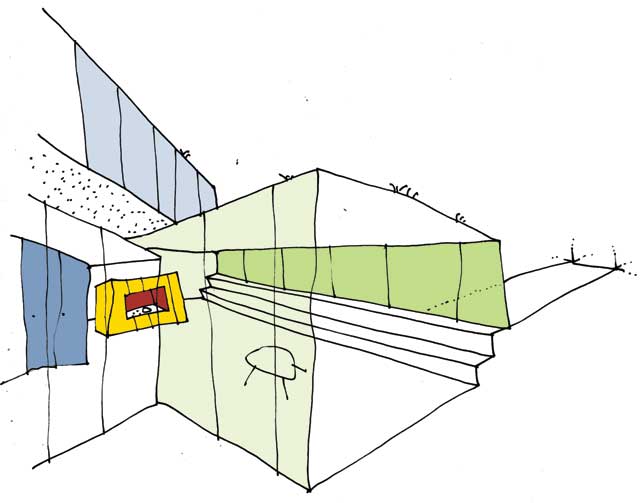 perspective view from li'l courtyard
the project is currently on hold… stay tuned for news!
should you want to visit, dont miss out to enjoy a pint at the nursery.

with collaboration of alexandra ribeiro