meike und ralf, beide geografen und vielseitig in der bürgerbeteiligung engagiert, haben uns beauftragt, ein büromöbel für ihren kompakten arbeitsplatz zu entwickeln. enstanden sind zwei unterschiedliche seiten mit gemeinsamen wurzeln. the demanded furniture-unit for the compact twin-office was separated into two individual characters: the volumes of the fat, deep, oiled, black (storage-)boxes and the double-sided-linoleum-coated flying slabs.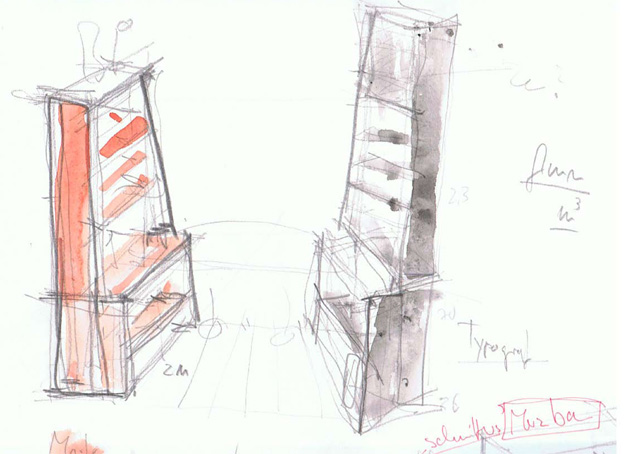 zuerst als einteilige, gleiche regalkörper angedacht, hat sich schnell eine asymmetrie eingestellt.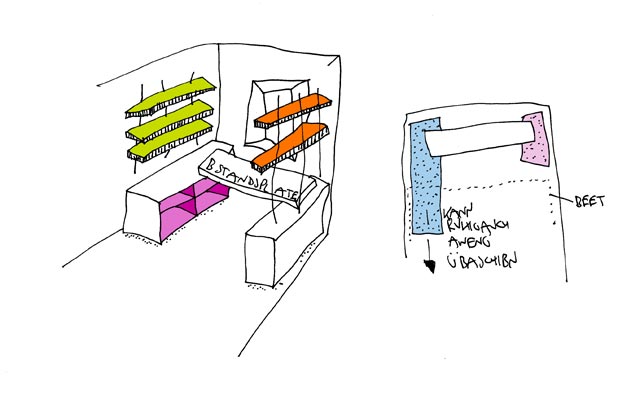 auch hat sich der obere teil vom unteren teil gelöst. die boxen aus schwazem mdf, das gölt und gewachst ist, stehen mit ihren vollauszügen fest auf dem fischgrät des altbaus.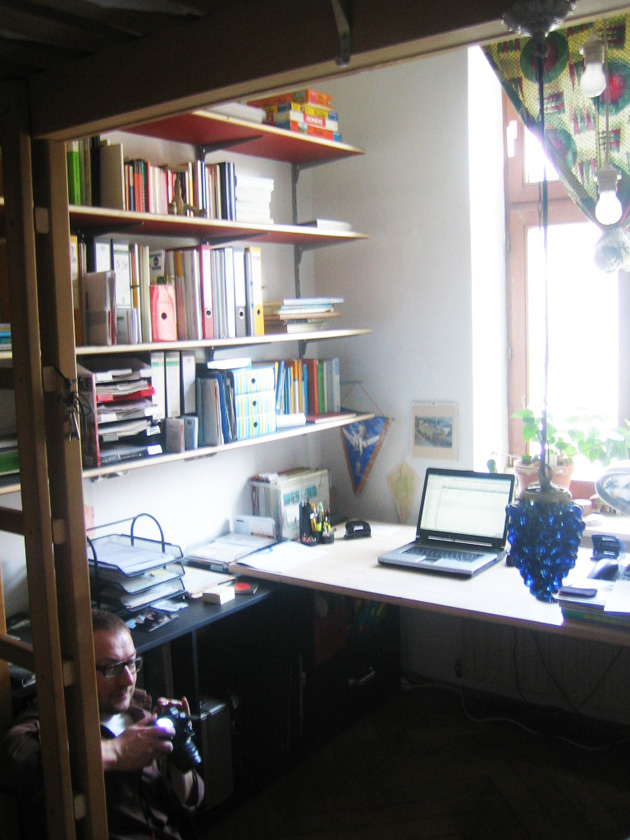 nach oben hin machen sich die gedanken frei. auf tischlerplatten aufgezogen sind zwei verschiedenfarbige desktop beläge (salsa und cornflower). meike hat blau nach oben gelegt, somit sieht am rot von unten, ralf umgekehrt.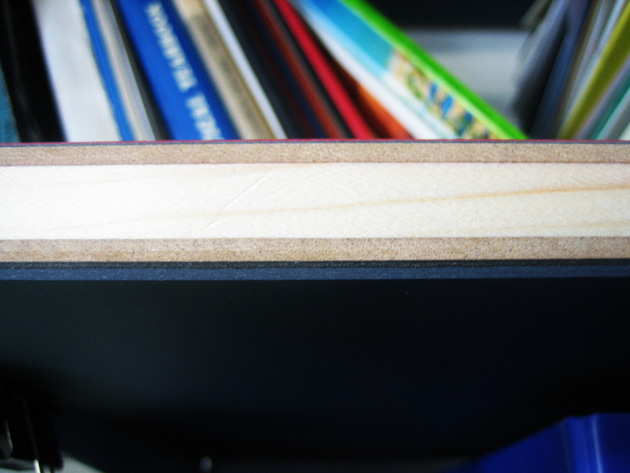 45° gefast kann man den sandwich-aufbau gut sehen.