chaos am rande
muss ja vielleicht nicht unbedingt sein. könnte ja auch klar und aufgeräumt sein.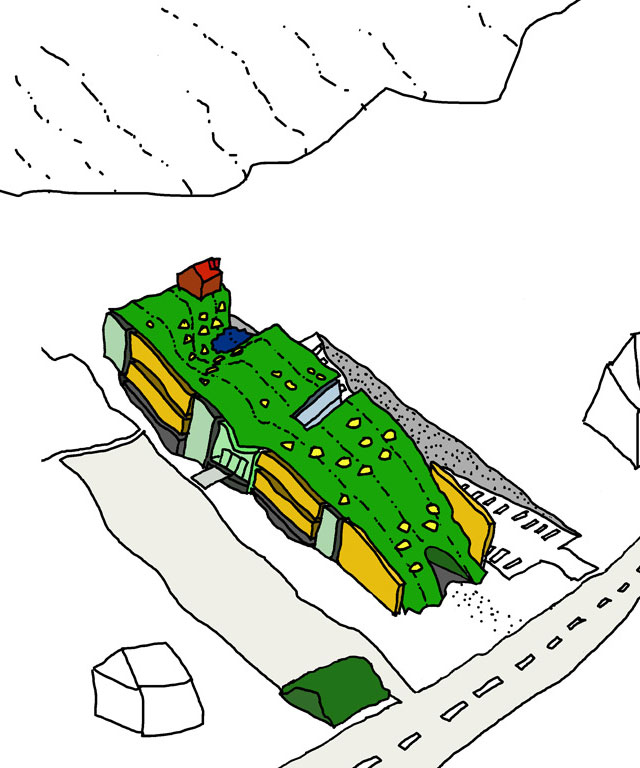 on the edge
grad hier, grad 100 m weiter östlich, beginnt der schotter es nicht geschafft zu haben zu einer ebene alles gemacht haben zu können. freun wir uns und zeigen das dann bitte auch.
its just the beauty of the ride
die spezifischen räume fanden wir, erinnern wir uns an unsere schulzeit, immer am allerstärksten. physik, chemie, mit diesen saulangen experimentiertischen. die klassen im süden. schön wars.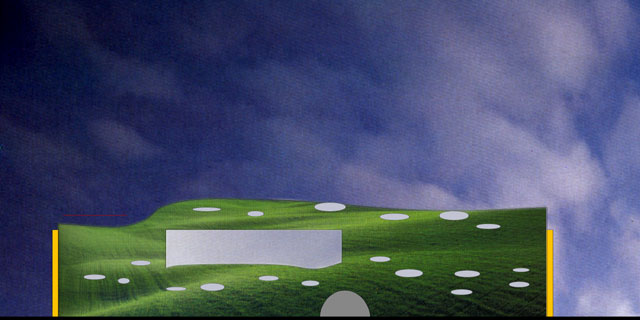 eine scheibe landschaft, bitte.
gerne, gnädige frau.
und noch eine fürs parkieren.
und noch eine für die schulbusse am morgen, am mittag, und zwischendrin zum skateboardfahrn und ausscheiderspieln in der pause.
der parkplatz hängt aweng durch gnädige frau.
sehr gut, sehr gut.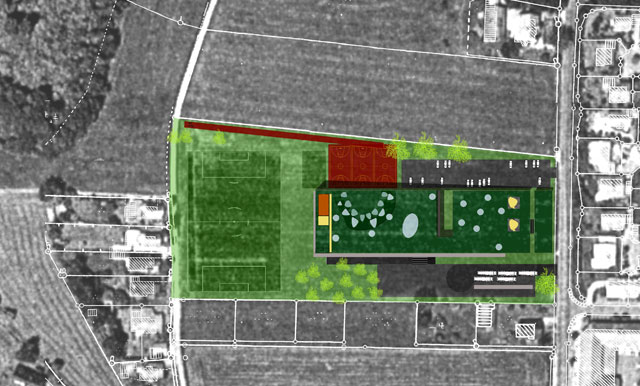 körper und geist und hohlraum und körper
das gebäude ist mit den üblichen spezialisten extensiv begrünt
es hat eine arena für die sonne, und eine für den regen
die berge nicht immer nur von aussen anschaun
minimale unterkellerung, radikal kompakte, zudem erdgedeckte bauform, decken und schotten stb, gitterschale stahl, kein pv-spielzeug
wände, wo konstruktiv möglich in holzleichtlehm, ramiearmiert ausgeführt, als thermo & hygrostat
die schulbusse fahren mitten auf den schulhof drauf, sie haben kein ihnen allein vorbehaltenes reservat
pflück- und duft- und riechschulgartenfelder, auch eine obstwiese, wie auch unser nachbar sie hat
werkhof
der hallenraum als thermischer puffer, wie üblich…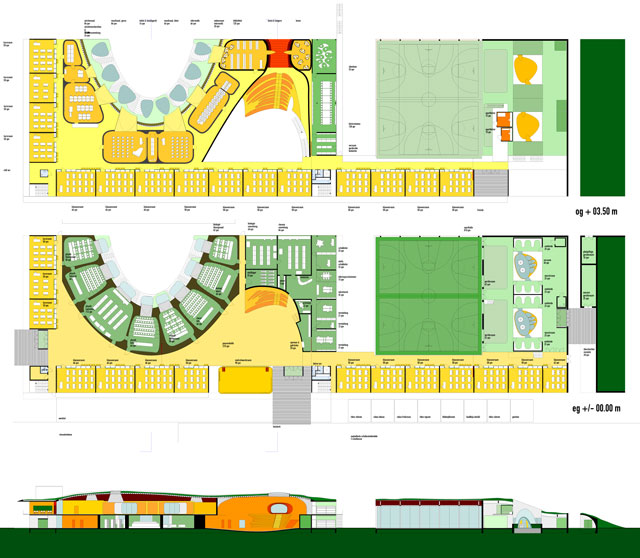 wettbewerb, zweite stufe
11/1999
tragwerk sailer stepan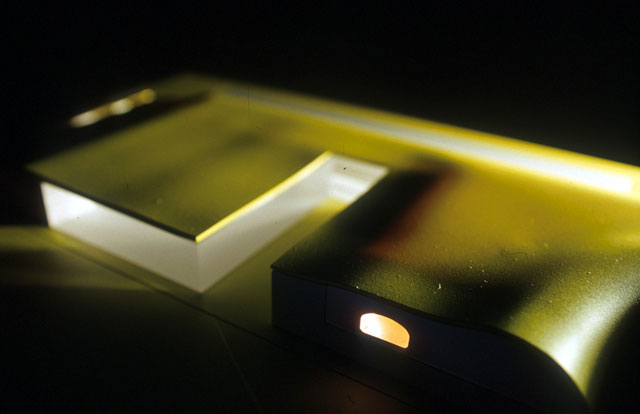 modell: frieder grüne, wolfratshausen
photo: monika ribbe photodesign, bad aibling